Height adjustable cordon conveyor.
This system is completely automatic and efficient to collect bottles coming from rotary and linear blowers like SIDEL, SIPA or similar with ordered output. Thanks to this collection system it is possible to prevent all types of marks or damages.
The system allows the adaptation to different bottles' height without having to change the height of any conveyor of the line, which reduces the time for a change-over.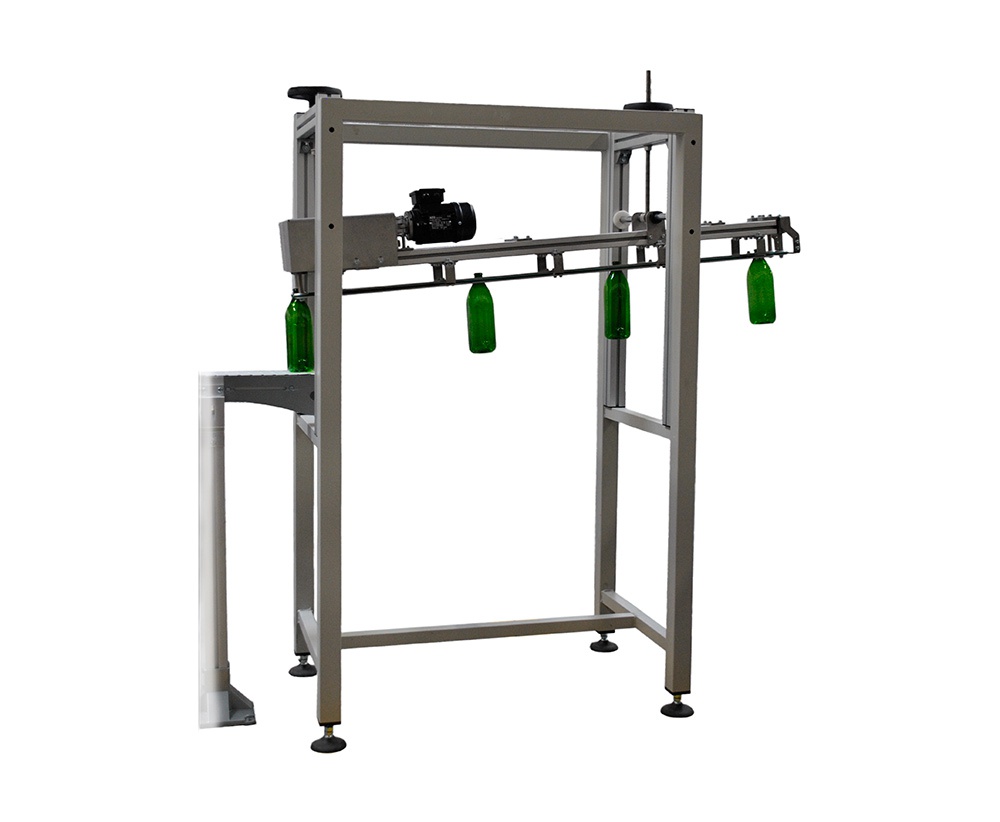 Motorized belt conveyor.
It is usually installed after the blower with a gripper take out system (with or without turning system).
In cases where there are not enough meters to adjust the conveyor's height to different bottles' height, the cordon conveyor (TAC) might be added after the belt conveyor (REC + TAC).
It can also be complimented with a mask if the bottles are unsteady while placing them over the belt conveyor (REC + MASK).